Details

Category: Grocers
Last Updated on Tuesday, 04 December 2012 22:24
Written by Seraphim

       With mobile shopping now accounting for nearly 15% of all retail purchases, Britain's largest grocery chain Tesco has come up with a way for grocers to enter the increasingly popular mobile market:  Mobile grocery shopping at airports !  The idea is, frequent airline travellers don't have enough time to go to grocery stores but they do spend a lot of time at airports just waiting to catch a flight;  While waiting at the airport, they can browse Tesco's grocery flyers at any one of a number of virtual screens, choose the items they want and have them delivered to their home on the day they get home (choosing and ordering selected items by scanning the barcode with their smartphone).  Dec 2012 Update:  Tesco tested this out in August 2012 at Gatwick airport and it appears to have been a success !  The virtual shopping screens have since expanded to other airports including Glasgow, Scotland.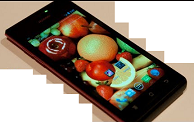 In just three years 90% of all mobile devices will be smartphones meaning that most people have the necessary technology to virtually grocery shop.
Powered by Bullraider.com