Details

Category: Grocers
Last Updated on Monday, 06 January 2014 03:10
Written by Seraphim
                       During the week leading up to July 2012 I visited No frills, Sobeys and Superstore locations in Halifax where I jotted down the prices of a basket of items in order to do a random/quick price comparison.  Word on the street is No Frills has great prices. Can't argue there; 
What I've found by shopping at their Halifax location over the years is that you can always rely on them for rock bottom prices for most of the staple items ie lettuce, butter, fruit, etc, but I think that Sobeys, particularly the one located just down the street from Mike's No Frills, also does a great job of giving Haligonians bang for their buck.  In fact, during one quarter in 2011 it was revealed that Sobeys actually absorbed the increase in food and labour costs to maintain competitiveness.  Grocery shopping in Spryfield changed a lot in 2011 because that's the year Loblaw Companies replaced its Superstore location with a No Frills, the discount food retailer (Sobeys also has its own discount food retailer, FreshCo but it has yet to launch the banner in Atlantic Canada;  At the time, Loblaws opening a No Frills put it at an unfair advantage but today Spryfield Sobeys is doing a great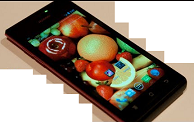 job competing, maintaining a large customer base through price promotions and selection particularly in meats and organic).
In my opinion, you can always rely on No Frills for reasonable prices but if you're doing all of your shopping there, there's probably not as much of a difference between it and Sobeys as you'd expect. 
Yes, Sobeys doesn't sell frozen fruit for $3.00 a bag or $3.00 400g chip dip/ 50 cent 65g budding processed meats but it does routinely have rock bottom priced bread ($1.6 Dempsters bread), and you can usually rely on them to have a sale on at least one of Apple/Orange Juice (100% pressed Simply brand which is difficult to find anywhere else), cheeze, yogurt, frozen fruit (has been offered as low as 3.49-3.99 which is similar to No Frills), bologne, etc.  As far as I know they were also the first store in Halifax to carry Bolthouse juices;  When superstore started carrying it I noticed more sales on the juices at Sobeys a sign competition is playing a big role (1.5L carrot juice was $5.49 last time I went to Sobeys and I highly doubt  it's cheaper at superstore (the smaller bottle is just under $4 but had been on sale for $3). 
(refer to the table) The winner in overall lowest price for this selection of products is ... a TIE between Sobeys and No Frills !  (if you're not getting vanilla then it's No Frills).   Will the results change my shopping behaviour ? definitely NOT.  Price disinflation (caused by intense competition between Sobeys Stores Limited and Loblaw Companies) means that many of the prices you see today probably won't even last the week.  Before judging Sobeys to be cheaper/same keep in mind that when the sales end, being a discount food retailer probably makes it easier for No Frills to maintain low prices.
When I shop, the ingredient label is just as important as the price. I look for products without preservatives (Sobeys take note; Sodium Benzoate is not good... neither is its lesser known sister Potassium Benzoate... I'm talking to you, Loblaws). Between the three stores I'll focus more on Sobeys and Superstore because No Frills' selection of items, particularly organic, is severely lacking. BUT with the number of organic farms going up (more than doubled in Quebec over the last two decades) you'll probably eventually see more organic foods at No Frills, too.
Sobeys:  What I'm growing more fond of is their organic cheese which doesn't contain as many modified ingredients.  Their Compliments juices are improving but the choices aren't as numerous vs Loblaws (grapefruit juice).
Superstore: Have to give them kudos for being one of the the first chains to really grow their selections of real organic products. Yes, presidents choice ice cream still contains things like modified milk ingredients, carageneen (thought they only used that in meat) but they do offer frozen smoothie products that don't.
You can easily find reasonably priced rice milk (especially on days before the best before date because that's when you're guaranteed 50% off !). They offer a large selection of sulfate-free shampoos BUT for some reason I usually have a difficult time finding organic, multiple scented soap (at Sobeys they're easy to find, attractively priced and packaged so that you can actually see the soap like they do it at the Bulk Barn - I recommend the olive oil soap).
Here's where Sobeys gets an A and Superstore gets a C: bagged vegetables such as lettuce/coleslaw. I can't tell you the number of times I've seen vegetables undergoing decay at Superstore. Yes, you can usually get the bad stuff for 50% off but in my opinion what that's done is kept employees from filtering out the garbage from that which is still good.
Here's where Superstore gets an A and Sobeys gets a B: 50% off product section. Only once in a really long time will you find this section at Sobeys. Very rarely will you find products at Sobeys that expire within a day or two, how Sobeys manages that fast a turnover, I don't know. When a product gets kind of close to expiring (juices/yogurt/meats) Sobeys usually puts the whole section of products on sale at a deep discount (I remember getting cocktail weiners at Sobeys Clayton Park for 35 cents FOR THE WHOLE BAG !, they did expire the next day but who cares ? the discount was not 50% off like it would've been at Superstore but more like 75-80% off which in this case, was more appropriate).
Superstore POSITIVES
You can find 50% off deals there ALL THE TIME which is going to keep me going back on a regular basis (gives the store more traffic); at Sobeys it's not as frequent. At the end of the day, Superstore even puts their in-store made ready-to-eat soups on sale (minestrone... yum) and potato/bacon mix at 50% of the regular price (nothing wrong with soups, just that the kitchen closed), I have yet to see Sobeys match that. Superstore Donuts: 50% off donuts are, in many cases still good for a couple days (not just one as is the case with pies).
Lots of Canadian content. Produce section also shows off the country of origin for each fruit and vegetable (in case you'd rather have an apple from South America). The countries are diverse and in some cases there's apples and oranges from more than one country, if you're that picky.
Superstore NEGATIVE 
Pies that expire the next day are 50% off THE REGULAR PRICE not 50% off whatever the pies are going for today (the last couple times I've gone there the 50% off pies were 50% off something around 8 bucks (came out to around 4 bucks) whereas the fresh pies were being sold in the bakery for just over 5 bucks, on the same day (considered a sale but I've seen them sold for that price very often). The old pies should be going for 50% off $5 not 50% off $8. The deal on the older pies didn't seem worth it.
Sobeys NEGATIVE/POSITIVE 
Food items really close to expiry are next to impossible to find, so you're wasting your time if you're looking for something 'old' to get for a better deal. However Sobeys does have products expiring within a week on sale but they create the final price, it's not always half off the regular price.
Sobeys POSITIVE
The Compliments brand of sliced and packaged meats (turkey/chicken/roast beef). Sobeys sells the 200 g packages for anywhere from 3.99 to 4.29. I consider this deal slightly better than whatever you'll find at Loblaws because both brand label products have very similar ingredient lists (unlike the more expensive country naturals from maple leafs, which is closer to 100% natural), sobeys gives you 14% more meat (200g vs 175g) at a price that is usually 10-15% cheaper.
At first glance they appear to offer more products by more companies vs Superstore. I could be wrong but they are the only ones to carry Minute Maid's' new brand of pure mango, peach 1.75L bottles (update: superstore now carries the new line of Minue Maid juices).  Also, I initially discovered Bolthouse products at Sobeys, not Superstore (superstore does carry it today though). In the breads section, smart bread and dempster are not owned by Sobeys but Wonderbread (main one at Superstore) and a couple others there, are owned by Loblaws, . Superstore's noname and president's choice brands are excellent so the diveristy of brand labels doesn't really affect my buying habbits but it does get me going back to Sobeys more often.
SHAVERS
Unless you're going to pay over $25 for blades, neither company is known for passing down great deals on high quality (gillette/schick 5-blade), low priced razors.  Superstore's own EXACT brand has made a splash on the market with a seven buck 5-blade shaver system (comes with 3 cartridges not 2), sobeys then responded by releasing its own Compliments version (price is around the same but you only get 2 blades).  The deals on their own products are reasonable but if you're a fan of gillette/schick then Shoppers ($9.99 for the gillette proglide, fusion, 2 cartridges) and Wal-Mart probably have them beat here, sorry guys :)
GROCERY BAGS
The Atlantic Superstore on Quinpool Road is the first supermarket in Atlantic Canada to go bagless.  Although many Haligonians consider it an inconvenience noone can deny the positive impact fewer plastic bags will have on landfills and the environment.
Powered by Bullraider.com